About the Center
Principal Investigators
Director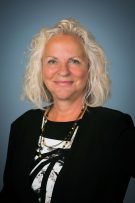 Cynthia K. Thompson, Ph.D.
Director of the Center for the Neurobiology of Language Recovery
Ralph and Jean Sundin Professor of Communication Sciences, Northwestern University
ckthom@northwestern.edu
View Profile
Dr. Thompson is world-renowned for her research on aphasia, brain plasticity, and language processing. She is Ralph and Jean Sundin Professor of Communication Science in the Roxelyn and Richard Pepper Department of Communication Sciences and Disorders at Northwestern University. She is a neurolinguist with background in Psychology, Linguistics, and Speech and Language Pathology. Her research primarily focuses on lexical and syntactic properties of sentences and how these affect processing in normal populations and people with stroke-induced and primary progressive aphasia (PPA). In her work examining the relation between sentences of various types, she discovered that recovery from aphasia (as well as decline in PPA) follows a "path of linguistic knowledge" and that training complex sentences improves both trained sentences and linguistically related simpler sentences. She is the director of CNLR.


David Caplan, MD, Ph.D.
Professor of Neurology, Harvard Medical School
Neurologist and Director of Cognitive-Behavioral Neurology, Massachusetts General Hospital
dcaplan@partners.org
View Profile
Dr. Caplan is Professor of Neurology at Harvard University and Director of Cognitive-Behavioral Neurology at the Massachusetts General Hospital. He is a leading researcher in the brain and language. Trained in Linguistics and Medicine (Neurology), his research interests are the nature of sentence parsing and interpretation, including the memory mechanisms that support these functions, their breakdown in disease and their neural basis. He approaches these questions with experimental studies of normal populations and individuals with stroke, lesion studies in individuals with stroke, and functional neuroimaging (PET, fMRI, MEG) in normal populations.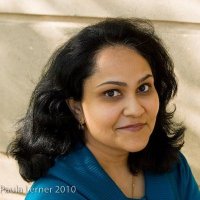 Swathi Kiran, Ph.D., CCC-SLP
Associate Professor, Boston University
Assistant in Neurology, Massachusetts General Hospital
Speech Language Pathologist
kirans@bu.edu
View Profile
Dr. Swathi Kiran, PhD, CCC-SLP, is an Associate Professor in the Department of Speech, Language, and Hearing Sciences at Boston University, as well as a licensed speech-language pathologist. As PI on several previous foundation- and NIH-funded grants, she has demonstrated that training individuals with naming deficits on more complex items facilitates transfer to less complex items, and that these benefits of therapy are applicable to chronic stroke survivors and last long after therapy has been terminated. This finding challenges the traditional approach of rehabilitation for aphasia, which typically focuses on teaching patients simple items first (and not complex items). The current project builds on her ongoing collaboration with Dr. David Caplan on functional neuroimaging of language recovery and her previous collaborations with Dr. Cynthia Thompson on experimental treatment research design and the development of psycholinguistically-based treatment approaches for aphasia rehabilitation.


Todd B. Parrish, Ph.D.
Professor in Radiology, Northwestern University
Director of Neuroimaging, Northwestern University
toddp@northwestern.edu
View Profile
Dr. Parrish is a Professor in the Departments of Radiology and Biomedical Engineering at Northwestern University and he directs the Neuroimaging core at Northwestern University's research imaging facility.  His background is in biomedical engineering and biophysics related to MRI methods.  He is an expert and leading authority on MR based neuroimaging methods and analysis.


Brenda Rapp, Ph.D.
Professor, Johns Hopkins University
Cognitive Science Department Chair, Johns Hopkins University
rapp@cogsci.jhu.edu
View Profile
Dr. Brenda Rapp is a professor and chair of the Cognitive Science Department at Johns Hopkins University, where she directs the CogNeuro Research Lab. After work in the field of special education helping children with language disorders, she earned her Ph.D. from Johns Hopkins University and now studies acquired language impairments in adults in order to better understand how the brain achieves language. She is a leading expert in acquired dysgraphia research. By conducting detailed examinations of language performance in individuals who have acquired language deficits (typically from stroke), Dr. Rapp is able to identify the specific cognitive processes affected by neural injury. She supplements this work with brain imaging methods to examine the brain's capacity to reorganize and recover written language function.
Advisory Board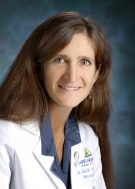 Argye Beth Hillis, MD, MA
Professor of Neurology
Executive Vice Chair, Dept. of Neurology
Director, Cerebrovascular Division
Johns Hopkins University School of Medicine
argye@jhmi.edu
Dr. Argye Beth Hillis is a Professor of Neurology, with joint faculty appointments in Physical Medicine and Rehabilitation and in Cognitive Science at Johns Hopkins University. Dr. Hillis serves as the Executive Vice Chair of the Department of Neurology, and Director of the Cerebrovascular Division of Neurology Prior to medical training and neurology residency, Dr. Hillis worked as a speech-language pathologist, and conducted clinical research focusing on understanding and treating aphasia and hemispatial neglect. She has brought these areas of experience to impact on her clinical research in neurology, which involves cognitive and neuroimaging studies of aphasia and cognitive deficits due to right hemisphere stroke and focal dementias. Dr. Hillis's current research combines longitudinal task-related and task-free functional imaging and structural imaging from the acute stage of stroke through the first year of recovery, with detailed cognitive and language assessments to improve our understanding how language and other cognitive functions recover after stroke. Her other avenue of research involves novel treatment studies and longitudinal imaging and language studies of Primary Progressive Aphasia.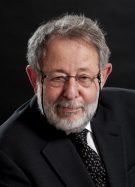 Marsel Mesulam, M.D.
Ruth Dunbar Davee Professor of Neuroscience Director of the multidepartmental Cognitive Neurology and Alzheimer's Disease Center
Northwestern University
mmesulam@northwestern.edu
CNADC Website
View Profile
Marsel Mesulam is Ruth Dunbar Davee Professor of Neuroscience and Director of the multidepartmental Cognitive Neurology and Alzheimer's Disease Center at Northwestern University's Feinberg School of Medicine in Chicago.
His research has addressed the neural connectivity of the monkey brain, the organization of human cholinergic pathways, the representation of cognitive functions by large-scale neurocognitive networks, and the neurobiology of dementias. He introduced a new method for tracing neural pathways by axonal transport, identified the source of cortical cholinergic pathways in the primate brain, and characterized a unique form of language-based dementia known as primary progressive aphasia.
He has been selected to receive this year's Potamkin Prize for Research in Pick's, Alzheimer's, and Related Diseases from the American Academy of Neurology. He received the Javits Award from the National Institute of Neurological Disease and Stroke, the Director's Award from the McKnight Foundation, the Lishman Award from the International Neuropsychiatry Association and the Bengt Winblad Life Achievement Award from the Alzheimer's Association. He delivered the Robert Wartenberg Lecture in 1991 and the H. Houston Merritt Lecture in 2013, both at the American Academy of Neurology Presidential Plenary sessions. He has been included for more than 10 years in a row in lists of "America' Top Doctors" and "Chicago's Best Doctors."
His students and trainees hold leadership positions in the US and abroad. He has published more than 400 research papers and edited a popular textbook of Behavioral and Cognitive Neurology. He has served as Vice President of the American Association of Neurology, President of the Organization of Human Brain Mapping and Chairman of the Medical Advisory Council of the Association for Frontotemporal Degeneration. His current research focuses on the functional imaging of neurocognitive networks and on the pathophysiology of focal dementias.

Gabriele Miceli, M.D.
University of Trento
gabriele.miceli@unitn.it
Center for Neurocognitive Rehabilation (CeRiN)
Gabriele Miceli is Professor of Neurology at the University of Trento. He took his MD magna cum laude in 1974 from the Catholic University in Rome, Italy, where he was also Board-certified in Neurology and in Psychiatry. He has been at the Catholic University as Associate professor of Neurology and in charge of the Neuropsychology Service until 2006. He then moved to the University of Trento, where he is the Director of the Center for Neurocognitive Rehabilitation. His research is concerned with the neurofunctional architecture of the language system, as it emerges from studies of aphasic individuals (via behavioral studies, structural and functional neuroimaging investigations, electrical stimulation during awake surgery) and of cognitively unimpaired participants (via functional neuroimaging studies). His main research interests focus on writing and dysgraphia, on the representation of nouns and verbs, on morphosyntactic processes and on the neurofunctional mechanisms underlying recovery from aphasia following speech therapy, alone and in association with neuromodulation techniques (tDCS). He is in the Board of Directors of the EU-funded IDEALAB (International Doctorate in Experimental Approaches to Language and Brain). He has served on scientific review panels in Europe, is a Member of the Advisory board or Editorial panel of several international journals and of the Scientific Advisory Committee of the Département d'études cognitives at the Ecole normale supérieure (Paris, France).