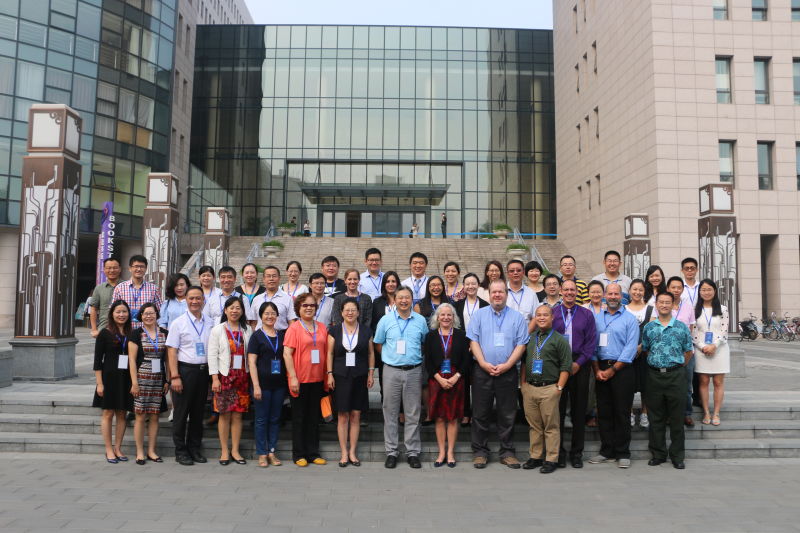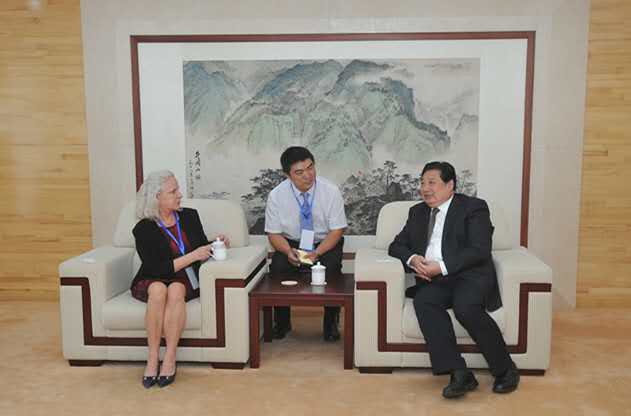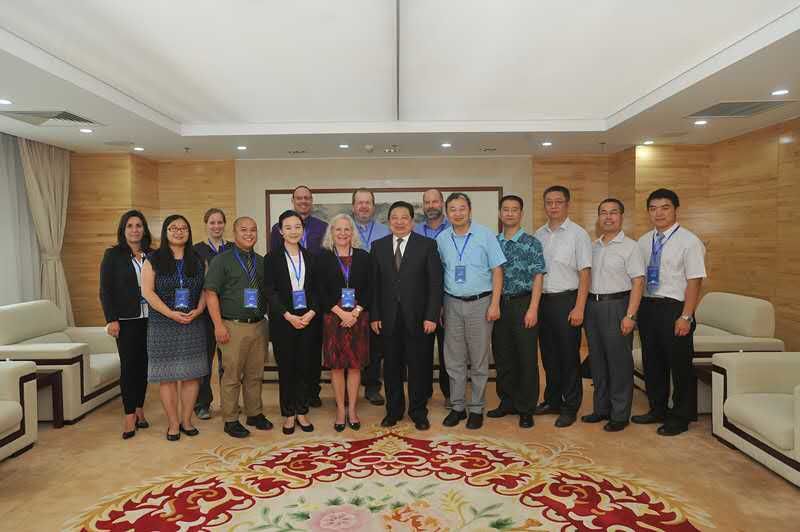 A Ground-breaking International Collaboration Strives to Improve Stroke-related Healthcare in China
By Jiayi Lu (undergraduate student at NU and CNLR researcher) and Dr. Matthew Walenski (CNLR Research Associate).
       In the Fall of 2012, Dr. Cynthia Thompson (Director, Center for the Neurobiology of Language Recovery (CNLR) and Ralph and Jean Sundin Professor of Communication Sciences and Disorders at Northwestern (NU)) and Professor Liqun Gao (Dean of the new School of Communication Science at Bejing Language and Culture University (BLCU)) developed the Joint NU/BLCU Center for Aphasia in China and launched a research project addressing language and brain recovery in Mandarin-speaking people with chronic aphasia.
       The project, focused on recovery of sentence processing in a tonal language, is the first of a series of research and clinical projects the Center will undertake to help Chinese people with aphasia. The project is now well underway and, following China's announcement of its increased commitment to treatment for people with aphasia, it has received generous support from the Chinese Government. Indeed, the incidence of stroke and stroke mortality in China are among the highest in the world. According to the 2017 China Stroke Prevention and Treatment Report, over 12 million people in China 40 years of age or older, have had at least one stroke, resulting in chronic physical and cognitive disorders in over 8 million people. There are approximately 2 million new stroke patients in China every year and many survive.
      During the 18th National Congress of the People's Party of China, President Xi announced that China aims to vastly improve its heath care system, with a goal to become one of the best in the world by 2030. Toward this end, the Chinese government began a newly developed "Standardizing Clinical Practice 3-year-plan" in 2018 for stroke prevention and treatment in China. As part of this initiative, Dr. Thompson, together with Professor Gao, held two (of four) workshops in China in 2018 to train therapists who work with people with aphasia to administer language assessment and treatment protocols developed, and shown to be efficacious, for English speaking patients by Dr. Thompson and colleagues. Dr. Min Liao, from Beijing, worked in the CNLR from 2015 to 2017 to prepare these protocols for Mandarin speakers, which are now ready for use in China. The third workshop will be held in August 2018 in Qiqihar, China, featuring lectures on aphasia assessment and treatment by Drs. Audrey Holland (Professor Emeritus, University of Arizona) and Swathi Kiran (Boston University), together with Dr. Thompson. The final workshop in October will focus on neuroimaging, featuring Drs. Elena Barbieri and Todd Parrish, from the CNLR research team.
       The Tianjin city government also has dedicated a new building to the Joint NU/BLCU Aphasia Center. The building will have state-of-the-art clinics and research laboratories, with equipment to study the effects of aphasia treatment. Professor Gao and Dr. Thompson are working together to design the new clinical and research space. Dr. Thompson also travelled to China in June 2018 to present the keynote address at the 4th Annual Scientific Meeting of the Chinese Stroke Association (pictured above) and presented the results of her research at the Tiantan Hospital Annual Stroke Conference. Tiantan Hospital is the largest and most prestigious facility focused on treatment and research of neurological disorders in China.